The SSC October Camp is the perfect way to kick-start the winter season. Open to all skiers aged U10-U18 with race experience, this camp will offer some of the best, most consistent on-snow training possible, and is perfect for seasoned racers or ski camp first-timers. We will ski loads of miles in this action-packed camp in the beautiful mountains of Tirol. The uplift in Hintertux is modern and fast.  During the day the expansive Tuxer Fernerhaus at the top is our base with TVs for video analysis and a large restaurant with hot food and picnic space. We have a ski storage room and training lanes every day. Off the hill, the valley is full of adventure with dozens of teams running in the forests or training in the open spaces and tennis courts. It's a fantastic atmosphere.
Staff
Head Coach Calum Shepherd leads the team for this camp. Other coaches are former Olympians and national team members, including Eilidh McLeod and Sean Langmuir. The house parent for this camp is Felicity Houbert, former maths teacher, who will provide pastoral care & educational support where applicable.
To Book
Athletes can attend the camp residentially (all-inclusive) or training only. The prices below are per-week.
WEEK 1 BOOKINGS ARE NOW CLOSED
SSC members: £750 residential per week for first 12 places only SOLD OUT! Then £950 residential per week for a further 12 places, and £1200 residential per week beyond that.
Non-members: £1200 residential per week
Non-residential price: £500 per week
The residential option is open to all skiers with race experience aged U12-U18 (year of birth 2013-2006). U10s (2015/2014) can attend the camp on a training-only basis.
To confirm your place, you must complete the registration form and pay by bank transfer – see the registration form below for details.
After receiving confirmation of your camp place, you will be required to book on to accompanied flights. Instructions will be included in the confirmation.
Email Head Coach Calum Shepherd at coaching@scottishskiclub.org.uk for more information.  
Further Guidance and Advice
We recommend that all parents read through the Parents' Guide to Alpine Ski Racing provided by our partner Alpine Training Centre SCIO. This resource offers advice and insight from sports scientists, coaches and other skiing parents. Please also don't hesitate to contact Head Coach Calum Shepherd by email at coaching@scottishskiclub.org.uk.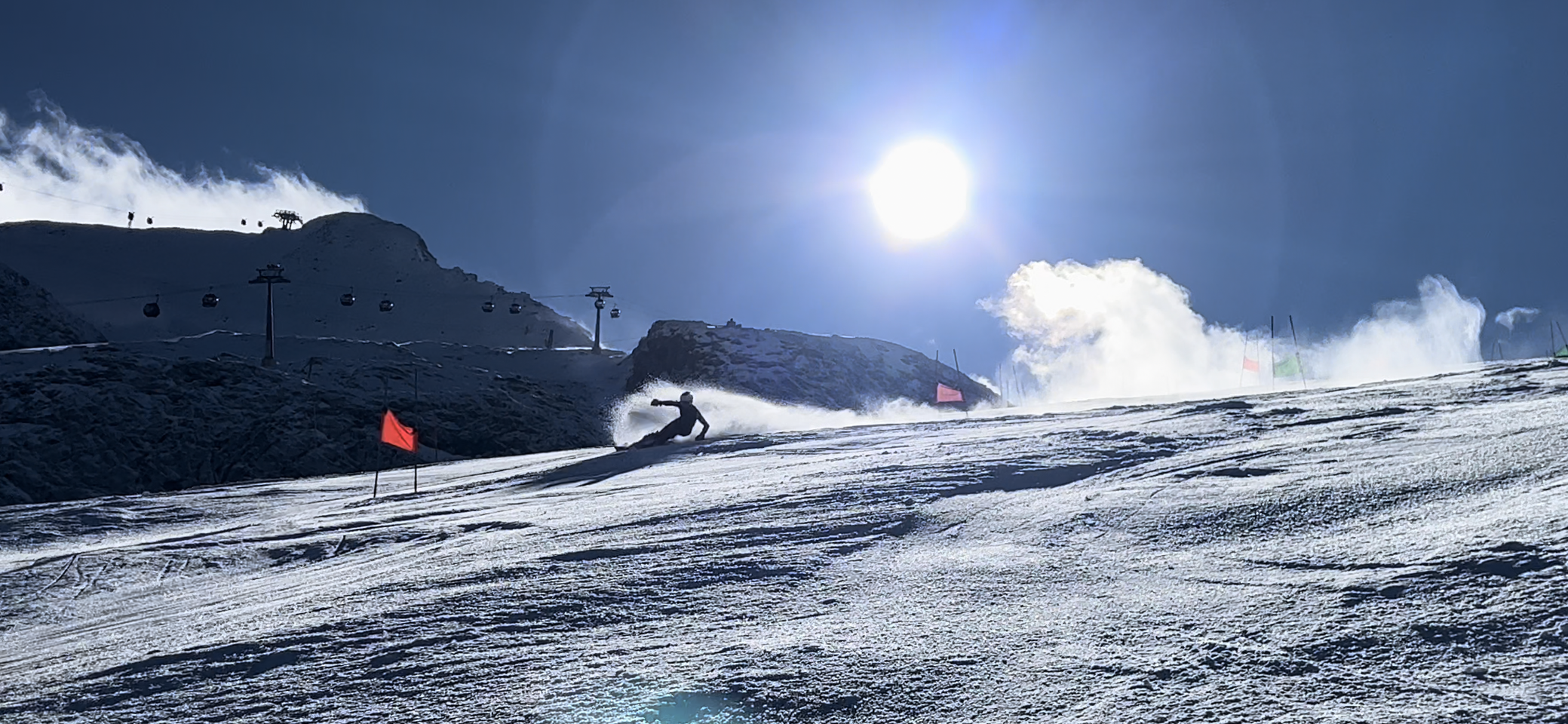 Accommodation and Food
SSC staff and residential camp athletes will be staying at the Hotel Jakober in Vorderlanersbach. It is right at the start of the Sportbus line to the Hintertux base station, so is perfect for getting up the hill in the mornings. The hotel has space for team meetings, fitness indoors and outdoors, and ski tuning. All meals are included in the camp. Breakfast is a buffet at the hotel, we make packed lunches for each day on the hill (there is also an option to buy food in the mountain restaurant), and dinner is at a nearby restaurant. 
Flights
Outbound – Saturday 7th October 2023
EZY3263 Edinburgh EDI – MUC Munich
Dep. 11:20 BST, arr. 14:35 CET
Accompanying adult: TBC
Return – Saturday 21st October 2023
EZY3264 Munich MUC – EDI Edinburgh
Dep. 15:30 CET, arr. 16:35 BST
Accompanying adult: TBC
Week 1 return / Week 2 outbound flights subject to demand – please get in touch if you're looking to do just 1 week with accompanied flights.
You will be required to book on to & pay for accompanied flights after booking on to the camp. With easyJet, you have to call customer services and quote the booking reference & name of the accompanying adult. Instructions will be included in the confirmation of your camp place.
Group airport transfers to the team hotel are included for all athletes travelling on accompanied flights.
Insurance 
Medical/travel insurance, including cover for ski racing, is mandatory for all attending athletes (residential or not).
All coaches are qualified through BASI, Snowsport Scotland, or another relevant governing body. All coaches are PVG/Disclosure checked and first-aid qualified.
Training Objectives
One of the main objectives of the October camp is to increase speed. Particularly for those who have maybe skied more on dry slopes, the huge pistes with quality, cold, winter-like snow allow us to work on areas of technique that can't be developed through the summer months. Hintertux is one of the largest glacier venues in the world and during October it offers reliable and consistent conditions. The athletes will have the opportunity to ski and train alongside teams from all over the world, including local ski clubs, right up to World Cup teams. Afternoons are packed full of fitness, recovery activities, and ski tuning. It is a full schedule and athletes need to be focussed, healthy and motivated to get the most out of this camp. 
Kit list
SL and GS skis (and SG skis if you have them)

Ski boots

Protective equipment

Back protector and FIS-certified hard-ear helmet

Shin guards for slalom

For U14s and older, an easily-removable chin guard (plus any tools required to do so), and pole guards

Catsuit and training shorts (for U12s and older)

Jacket and salopettes

Thermals and ski socks (at least 2 pairs)

2 pairs gloves and buffs

Fitness clothing including shorts, tracksuit, t-shirts, swimming kit and sports trainers

Personal tuning equipment

Sunscreen and lip balm with sunscreen

Casual clothes

Water bottle

Travel power adapter

Towel

Passport and insurance details

Pocket money – needed on travel days for drinks/food at airports, and for extras like hot chocolates, etc.