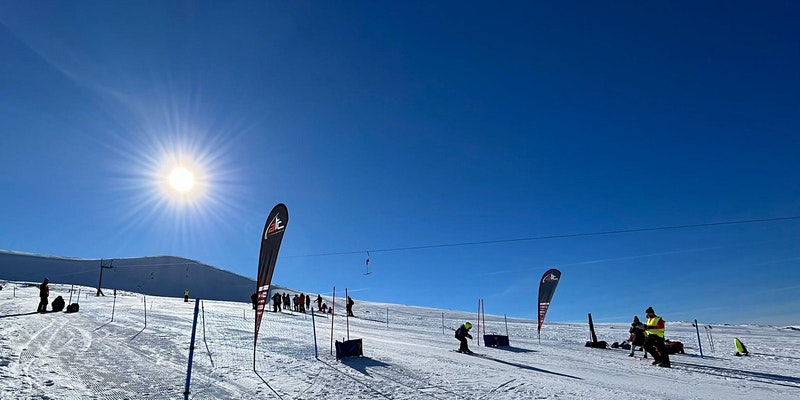 To be held at:
Firpark Ski Centre
Tillicoultry
FP13 6PL
Race Bulletin – 1 Invitation
3 Event series, for which the details are also on GBSKI, are:
Race 1 – Sat 27th Aug 17:45 – 21:15

(Deadline for entry 19:00 Mon 22 Aug)

GBSKI
Race 2 – Sat 10th Sep 17:45 – 21:15

(Deadline for entry 19:00 Mon 5 Sep)

GBSKI
Race 3 – Sat 24th Sep 17:45 – 21:15

(Deadline for entry 19:00 Mon 19 Sep)

GBSKI
Entries for all events will open on 6 June. The deadlines for entries is 5 days before each event.
Entries are invited from teams of 4 racers to The Scottish Ski Club outdoor autumn dual slalom series. Spaces are limited to a maximum of 24 teams and will be accepted on a first come first served basis.
Teams must be mixed sex with at least one male and one female competitor per team – the other 2 places may be from either sex. Teams must have at least one Bairn (U8/U10/U12), and one child (U14/U16). The other 2 racers can be from any age category (U8 to Masters)
Teams are invited from Schools, Colleges, Universities, Ski Clubs, Youth organisations, and Army teams.
Race entries can be made at Eventbrite at the following pages. The entry fee is £100 per team, per race, which includes entry for 4 racers and your uplift for the slope. It also includes ski hire however there is a limited amount of equipment available and most racers are likely to bring their own.
Information & Communication
Full rules for the event have been posted online at https://gbski.com/ along with the event details.
I have set up a whatsapp group at https://chat.whatsapp.com/DiwYLmRjUo09W5ERlbrMzc
which you can also get to by scanning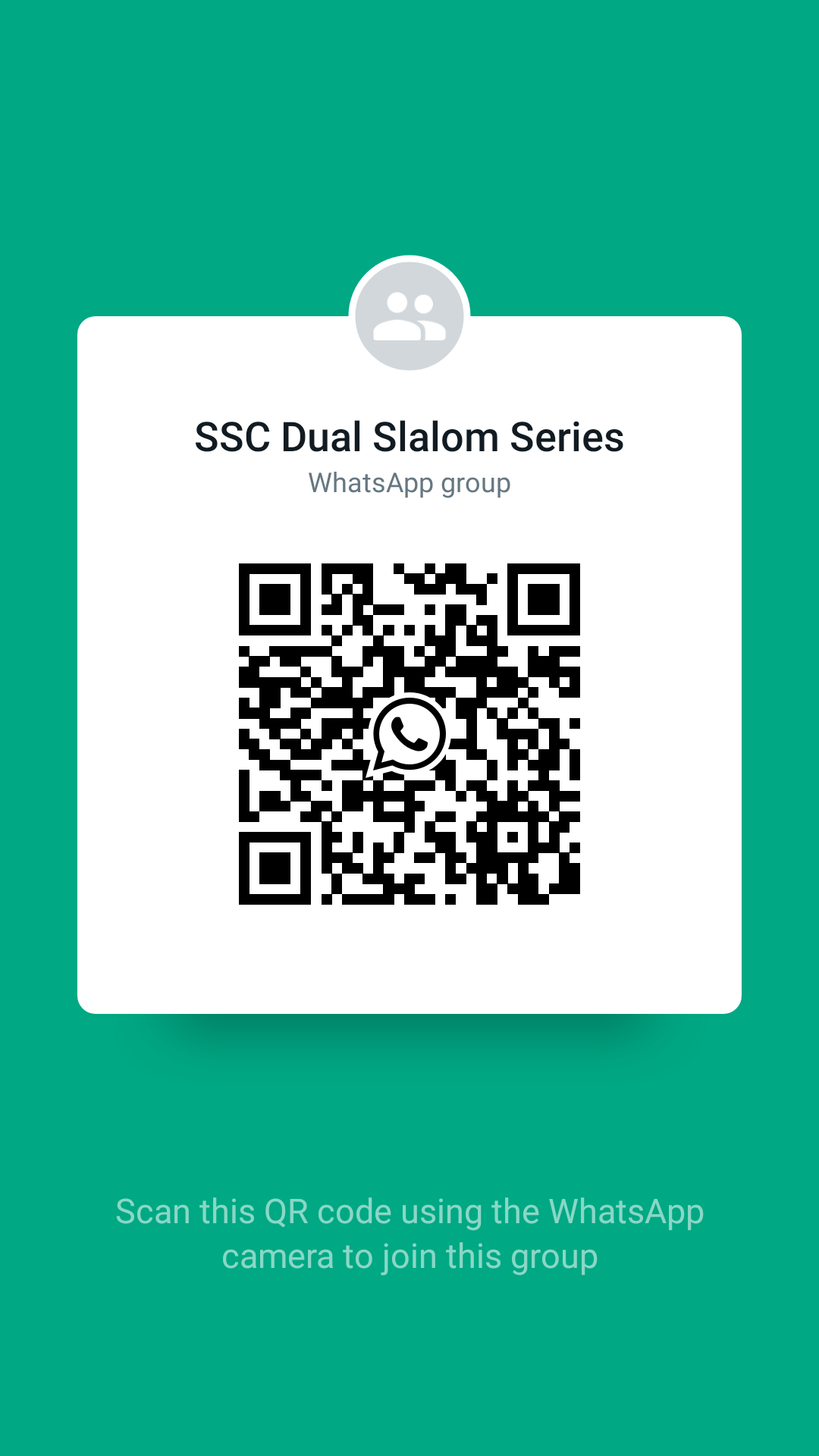 . Feel free to ask anything about the events/rules organisation etc.
Teams can enter from 1 to all 3 events.
Race Format
Dual slalom team relay heats in a round robin pool stage then knock-out finals comprising the winners and runners-up from each pool. Pools will be of no less than 5 teams and no more than 10.
Event – Best Team Name
Judges include Dave Ryding, and Charlie Guest
Events – Per Race
Team dual slalom
Inter-club Championship (best 3 teams from each club)
Events – Series
Team Series Championship (best 2 from 3 events)
Inter-club Series Championship (best 2 from 3 events)
For the series events the best 2 results per team will be used so teams that miss an event are still eligible for the series competition, provided they have results from any 2 races.
Awards for series competitions will be made after the final event on Sat 24th Sep.
All competitors must be members of a ski club affiliated to Snowsport Scotland, or have membership of Snowsport Scotland, or other home nations governing body. If racers are not a member of an affiliated club they may take out a day membership of The Scottish Ski Club for £3 per racer which will provide indemnity insurance for that event. This can be paid for on the day during team registration.
Rules
Full competition rules are available on each race entry at GBSKI
Sponsors & Supporters
SSC are extremely grateful for the assistance, prizes and support being given by Alpine Imports, and the support of Marjorie Macfarlane at Firpark Ski Centre without whom these events would not be possible, and to Dave Ryding and Charlie Guest who have very kindly agreed to judge our team name competition,
Helpers
Each team must provide 1 helper – the helper cannot be a competitor. Dual Slalom races require many helpers including the following roles. Entries that are not able to provide a named helper cannot be accepted.
Race office/team registration
Start Marshal
Starter
2 x Start Referee
4 x gate judges
2 x finish referees
Finish Marshall
2 x Scorers
Provisional Programme
17:30 Helpers briefing
17:45 Team Registration – bottom of slope
17:45 Course Set
17:55 Team Captains Briefing
18:00 Course inspection
18:15 Pool Races Start
21:00 Races finish
21:15 Prize-giving
BBQ
There will be a BBQ with drinks.
Cover
As there is no cover from weather available at Firpark for spectators, clubs are invited to bring gazebos which can be erected in the park. Spectators are requested to stay outside the fenced area of the slope.
Race Entry and Refunds
Entry fee for this event is £100 per team. Race entry fees are non-refundable. If a racer must withdraw on medical grounds their team may field a substitute at no extra cost. As many medical replacements as necessary can be made.
Changes
15 June – Cancelled race 4 due to clash with Scottish Indoor Event
29 June – Added team name judges